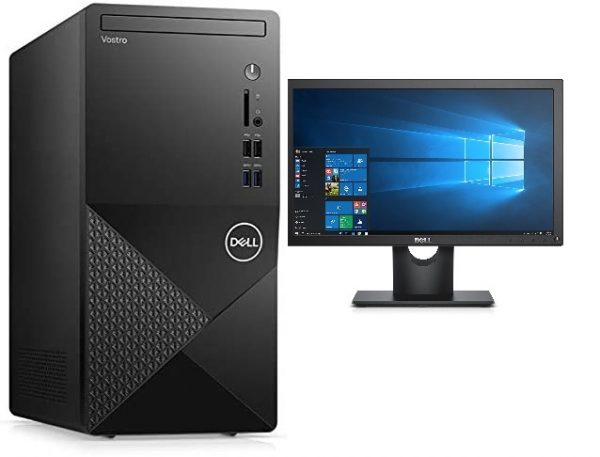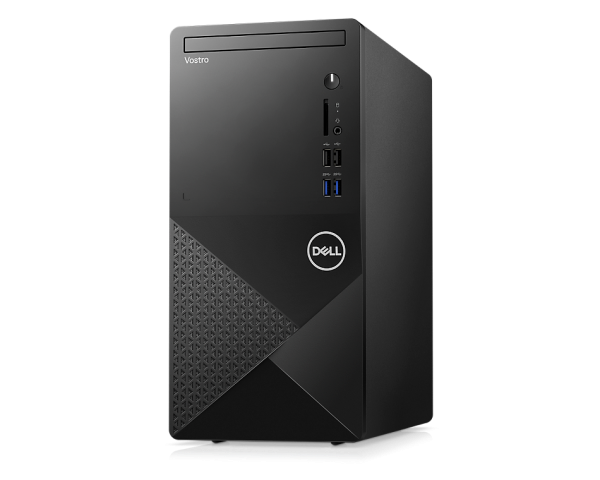 Dell Vostro 3910 Tower Desktop PC with 12th Gen Intel Core i3 Processor and Monitor
UGX 2,300,000
i3 Intel core processor
4GB RAM
1TB HDD
12th Generation
 Intel UHD Graphics 730
19.5 inch monitor
Description
Specification
Description
The Dell Vostro 3910 Tower Desktop PC is a powerful and versatile solution for your home or office needs. Whether you need to work on multiple tasks, browse the web, stream videos, or play games, this desktop PC can handle it all with ease. It features a 12th Gen Intel Core i3 Processor that delivers fast and smooth performance for multitasking, web browsing, video streaming, and more. With 4 GB of DDR4 RAM, you can run multiple applications without lag or slowdowns. The RAM can also be upgraded up to 64 GB for even more speed and performance. The 1 TB HDD provides ample space for storing your files, photos, videos, and programs. You can also add an M.2 PCIe SSD or choose dual drives for faster boot times and data access.
The Dell Vostro 3910 Tower Desktop PC comes with a Dell E2222H 21.5″ Full HD Monitor that offers stunning visuals for your entertainment and work. The monitor has a resolution of 1920 x 1080 pixels, a refresh rate of 60 Hz, and a response time of 5 ms for crisp and clear images. The monitor also has HDMI and VGA ports for easy connectivity to your desktop PC or other devices. The integrated Intel UHD Graphics 730 and the DisplayPort support up to 4K resolution or three FHD monitors for an immersive viewing experience.
The Dell Vostro 3910 Tower Desktop PC runs on Windows 11 Pro Operating System that gives you access to the latest features and security updates from Microsoft. Windows 11 Pro also offers a calmer desktop environment with Snap assistant and desktops to help you focus your workflow. You can also call, chat, and make plans with Teams on Windows 11 right from your PC regardless of what device they are on.
The Dell Vostro 3910 Tower Desktop PC has a sleek and compact design that fits any space. It also has multiple ports for connecting your devices, such as USB 2.0, USB 3.2 Gen 1, HDMI, DisplayPort, Ethernet, and audio jacks. For enhanced security, the desktop PC has a Trusted Platform Module 2.0 that creates and stores passwords and encryption keys. It also has a Kensington lock slot and a padlock loop for extra physical security.
The Dell Vostro 3910 Tower Desktop PC is a great choice for work, play, or both. It offers reliable performance, ample storage space, stunning visuals, and flexible connectivity options for your home or office needs.
Technical Specifications
Product: Dell Vostro 3910.
Processor family: Intel® Core™ i3
Processor model: i3-12100
Internal memory: 4 GB
Internal memory type: DDR4-SDRAM
Memory clock speed: 3200 MHz
Total storage capacity: 1000 GB
Storage media: HDD
Optical drive type: DVD±RW
On-board graphics card model: Intel UHD Graphics 730
Operating system installed: UBUNTU
Operating system architecture: 64-bit.
Power supply: 180 W
Chassis type: Midi Tower
Product type: PC
Product colour: Black